Welcome to Tack 'N' Go Farms Inc.
Lisa White is the proud owner of TACK 'N' GO FARMS. Graduating from North Carolina State University with a Bachelors Degree in Animal Science and a Masters Degree in Animal & Human Nutrition, she has applied her knowledge to her life of interacting with animals and people. With her broad experience in the care of most domestic animals, she has managed Equine Facilities extensively, building her own farm in 2002.
"At TACK 'N' GO FARMS we feed only the highest quality feed and pride ourselves with the high level of care we give our animal family. All of our animals are certified healthy by our top Veterinarians. I feel it is important for children and adults of all ages to be able to interact with our many breeds of animals in all sizes which is why we aim to accommodate all of our customer's needs and budget requirements. Please feel free to call me personally to discuss your needs and how we can make your event a memorable one! " - Lisa White, Founder Tack 'N' Go Farms, Inc. 2002.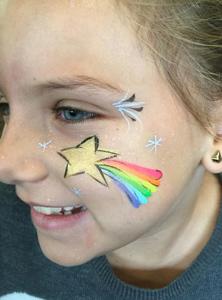 ...making memories of a life time!